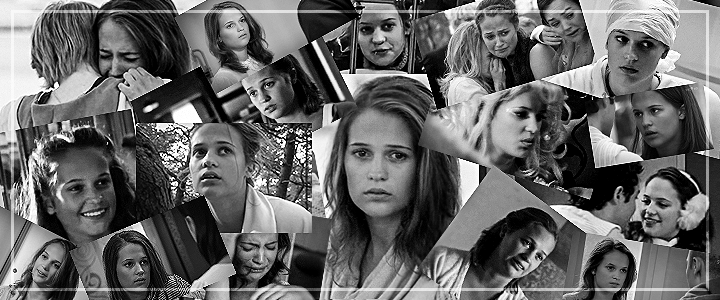 ( 03/26)
Just wanted to let you guys know that we were able to add screencaptures from every television series Alicia has appeared in ever since she was around 15! In 2003 she had a guest appearance in a mini-series called En ö i havet as Susi, a young girl the main character befriends on the school bus and in De Drabbade as Drabbad Mörker, a worshiper of the series' villain. In 2005 she had a recurring role in En decemberdröm as Tony, a rebel who constantly picks on the main character. In 2007 she had a leading role in the first season of the Swedish soap opera Andra Avenyn as Jossan Tegebrandt Björn, a teenager who gets blackmailed by a group of boys following a shameful recording, as well as a key role in a mini-series called Levande föda as Linda, a missing girl whose disappearance is wrapped in a dark mystery and in 2008 she had a guest appearance on the crime tv series called Höök as Katarina the sister of the victim of a serial killer. In our opinion, even though she was at the beginning of her career, you could alrady see see how talented she is. Head to the photogallery if you're curious of some of her earlier projects!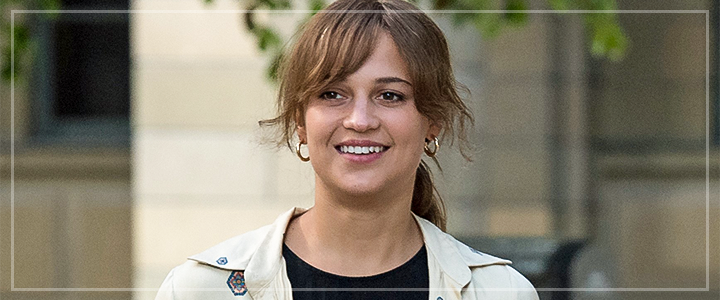 ( 03/20)
We added 25 high quality production stills (half of which recently released) from Alicia's upcoming movie Euphoria, also starring Eva Green. We also added 3 promotional shoot high quality photos, a few behind the scenes photos and 4 posters! We linked the trailer and you can also read a synopsis below. Also head to the gallery to see a few new stills from Tomb Raider!
After planning a mysterious luxury jaunt, Emilie (Eva Green) effuses happiness that her long out-of-touch younger sis Ines (Vikander), a successful artist now suffering some negative reviews, has agreed to join her. Meanwhile, Ines remains skeptical and stand-offish, wondering how her drama queen sibling can afford such excess. But given that the surprise destination turns out to be a high-end euthanasia clinic in the remote countryside, accessible only by helicopter or hours of driving, terminally-ill Emilie needs only to afford six days before she literally and figuratively checks out.







Watch: Trailer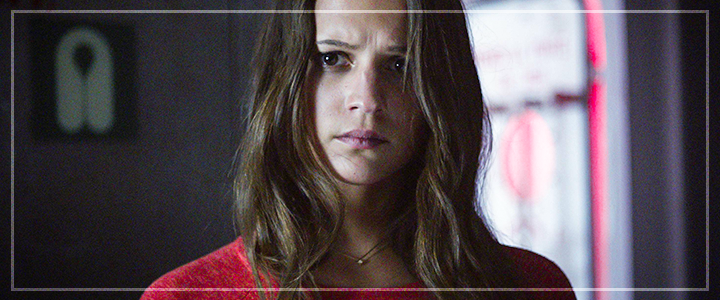 ( 03/19)
We added 40 new high quality production stills from Alicia's upcoming movie Submergence out next month! We also added 3 new behind the scenes high quality photos. We linked the trailers and you can also read a synopsis below:
Submergence is a love story that takes us into the extremely different worlds of our two protagonists, Danielle Flinders (Alicia Vikander) and James More (James McAvoy). They meet by chance in a remote hotel in Normandy where they both prepare for a dangerous mission. They fall in love almost against their will, but soon recognise in each other the love of their lives. When they have to separate, we find out that James works for the British Secret Service. He's involved in a mission in Somalia to track down a source for suicide bombers infiltrating Europe. Danielle 'Danny' Flinders is a bio-mathematician working on a deep sea diving project to support her theory about the origin of life on our planet. Soon, they are worlds apart. James is taken hostage by Jihadist fighters and has no way of contacting Danny, and she has to go down to the bottom of the ocean in her submersible, not even knowing if James is still alive…






Watch: Trailer 1 | Trailer 2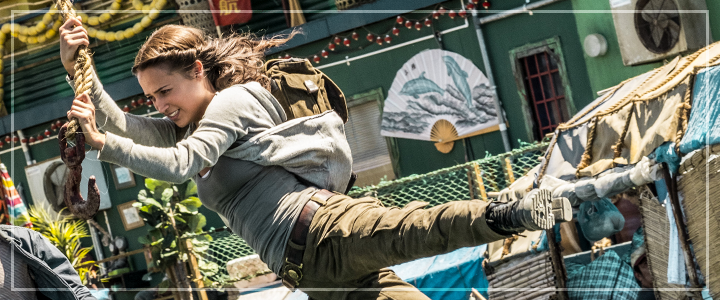 ( 02/23)
Warner Bros released a handful of new high quality production stills from Tomb Raider! You can check them all out in our Gallery! Tomb Raider will hit theaters March 16, 2018. We also added behind the scenes photos, promotional shoot & posters!
Lara Croft is the fiercely independent daughter of an eccentric adventurer who vanished years earlier. Hoping to solve the mystery of her father's disappearance, Croft embarks on a perilous journey to his last-known destination — a fabled tomb on a mythical island that might be somewhere off the coast of Japan. The stakes couldn't be higher as Lara must rely on her sharp mind, blind faith and stubborn spirit to venture into the unknown.