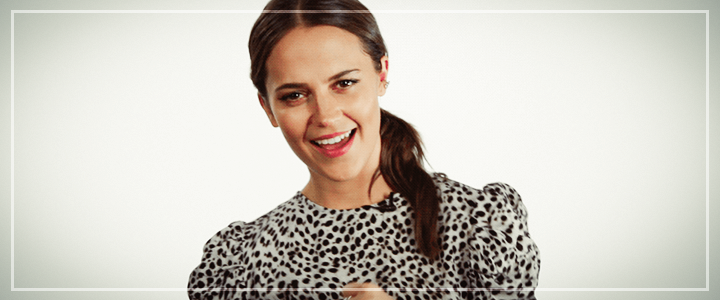 ( 03/15)
There's no doubt Alicia Vikander can do it all. She started acting in theatre at the age of 7, trained as a ballet dancer from age 9, and got into law school (she didn't go – she got her first major acting role at the same time). Since then, she's gone from strength to strength: In 2016, she was nominated for two Golden Globes for her performances in Ex Machina and The Danish Girl, and won an Oscar for the latter. Now Alicia's taking on something completely new and becoming an action hero as the iconic Tomb Raider herself, Lara Croft. So when we got the chance to meet Alicia in London to talk about the film, we took the chance to get to know her a little better… Click here to read the entire interview!
Puppies or kittens?
Alicia Vikander: Puppies!

What animal do you think you're most similar to?
AV: I want to be an owl.

Have you ever been mistaken for another celebrity?
AV: Kate [Middleton]! I've always wanted to be a princess.