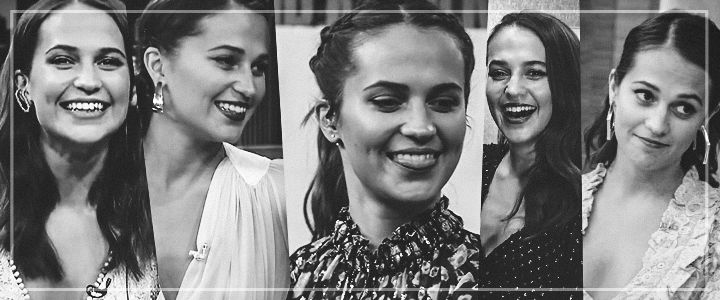 ( 03/17)
We just wanted to make an update to let you guys know that we added HD screencaptures from every talk show Alicia was on and that aired from March 13 to 15 to promote Tomb Raider. The screencaptures are from full interviews not just segments so you should take a look because she's gorgeous in every single one!







Watch Interviews: 1 | 2 | 3 | 4 | 5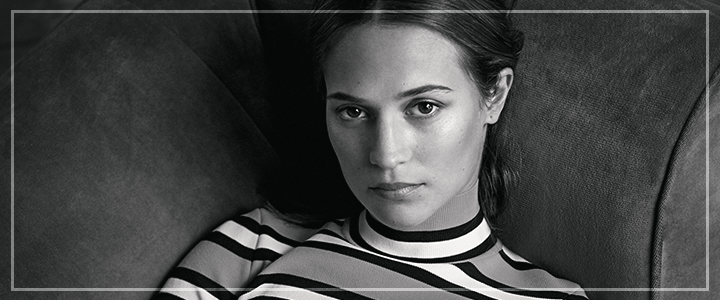 ( 03/16)
As mentioned in our yesterday post, Alicia is gracing the April 2018 Cover of Marie Claire! We added a few high quality photos from the photoshoot by Thomas Whiteside to our Gallery, we'll add digital scans as soon as possible in the meantime check out the photos! She looks beautiful but we were so excited to see them yesterday and now we're disappointed cause all of the photos are black & white and they wasted the beautiful retro outfits, Alicia's glowy skin tone, the cool make-up and the awesome textures. A lot of times when photographers go b/w it's because they're out of ideas or want to seem edgy (but end up looking uninspired) or when they simply didn't produce good photography so we don't get it! Hopefully they're colored in the spread. Here, a few highlights from her April cover interview, on newsstands March 27:
On conveying Lara Croft's strength in Tomb Raider:

We wanted to base most of the action in reality. She's a girl my size having to become a survivor and overcome a lot of obstacles, and I wanted it to be believable that she could do it. All the action scenes when I had to fight with a man bigger than me—we had to figure out how I could actually kick his ass. I wanted to show young girls that it's cool to be a girl who's really strong and that watching her, you feel like OK, she might be able to climb that wall. She might be able to lift her own weight.  Continue reading.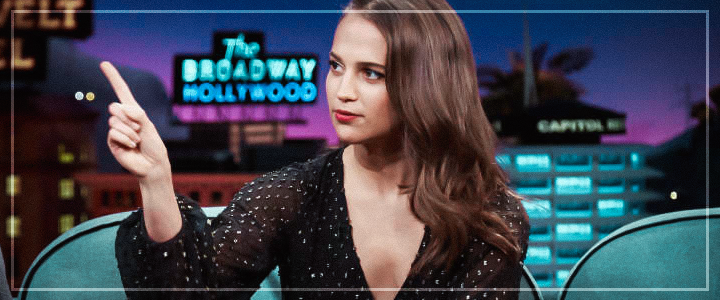 ( 03/16)
Alicia & her Tomb Raider co-star Walton Goggins taped their appearance on The Late Late Show with James Corden on March 12, 2018 after the LA premiere of Tomb Raider and the episode is airing tonight on CBS. We added 5 high quality promotional photos from her visit, we'll also add screencaptures and you can find a link of the interview below! She looks wonderful and James Corden's show is always funny so if you can watch it tune in!
Due to CBS' coverage of the NCAA Men's Basketball Tournament, Thursday's "Late Late Show With James Corden" will air later than usual. CBS estimates that it will start at around 1:37AM ET. Those who stay up for the episode will get to see two stars from the new "Tomb Raider" film. Alicia Vikander and Walton Goggins appear for the nightly discussion. Vikander stars as Lara Croft in the film, while Goggins plays Mathias Vogel. Thursday's "Late Late Show" also features a musical performance by James Blunt.







Watch Interview: Part 1 | Part 2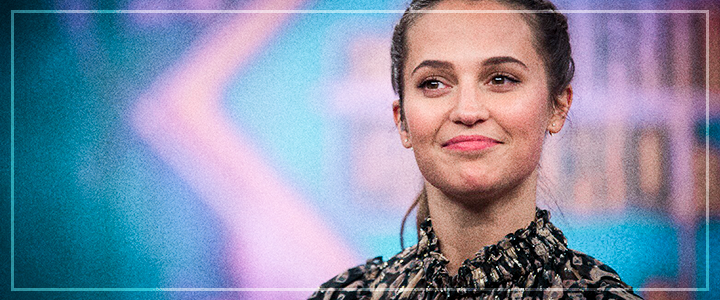 ( 03/15)
Alicia made an appearance on the Spanish talk show El Hormiguero that aired tonight on Antena3 in Spain. We added 37 high quality promotional photos from her visit, we'll also add screencaptures and you can find a few links of the interview below!
Alicia Vikander joins the guest squad of "El Hormiguero". The international actress approached the set to talk about her new movie "Tomb Raider", which is the third feature film of the saga and that hits theaters this Friday, March 16.  Oscar winner for her role in the film «The Danish Girl» – takes over from Angelina Jolie in the role of Lara Croft.

"It's an all an honor because it's about a character that I've grown up with. I remember playing the game with nine or ten years. She was the first female protagonist that I saw in that universe, but I also have to tell you that I started to sweat because you have to honor a character who has marked an era without giving up your personal mark on her," she said.





Watch Interview: 1 | 2 | 3 | 4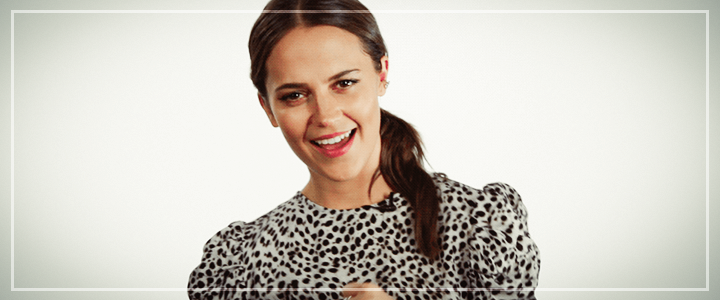 ( 03/15)
There's no doubt Alicia Vikander can do it all. She started acting in theatre at the age of 7, trained as a ballet dancer from age 9, and got into law school (she didn't go – she got her first major acting role at the same time). Since then, she's gone from strength to strength: In 2016, she was nominated for two Golden Globes for her performances in Ex Machina and The Danish Girl, and won an Oscar for the latter. Now Alicia's taking on something completely new and becoming an action hero as the iconic Tomb Raider herself, Lara Croft. So when we got the chance to meet Alicia in London to talk about the film, we took the chance to get to know her a little better… Click here to read the entire interview!
Puppies or kittens?
Alicia Vikander: Puppies!

What animal do you think you're most similar to?
AV: I want to be an owl.

Have you ever been mistaken for another celebrity?
AV: Kate [Middleton]! I've always wanted to be a princess.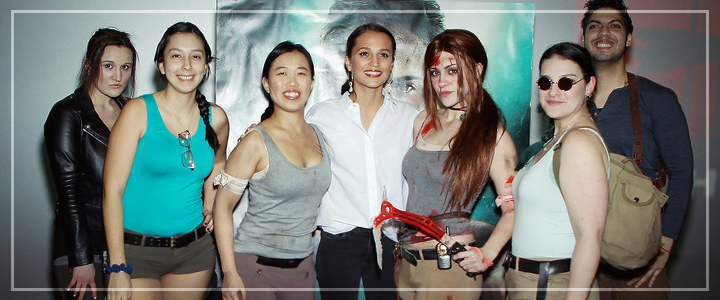 ( 03/15)
Alicia surprised Tomb Raider fans and cosplayers during a Tomb Raider Fan Screening last night at AMC Empire 25 on March 14, 2018 in New York City. We added a few photos to the Gallery so take a look!