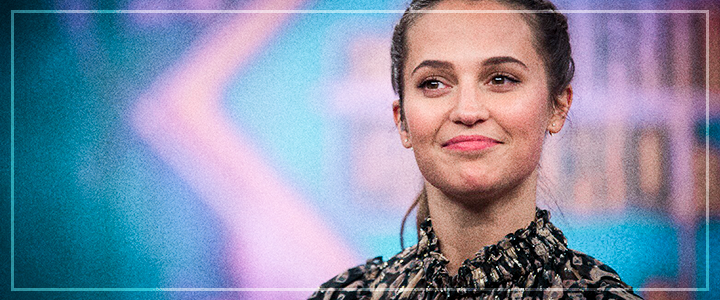 ( 03/15)
Alicia made an appearance on the Spanish talk show El Hormiguero that aired tonight on Antena3 in Spain. We added 37 high quality promotional photos from her visit, we'll also add screencaptures and you can find a few links of the interview below!
Alicia Vikander joins the guest squad of "El Hormiguero". The international actress approached the set to talk about her new movie "Tomb Raider", which is the third feature film of the saga and that hits theaters this Friday, March 16.  Oscar winner for her role in the film «The Danish Girl» – takes over from Angelina Jolie in the role of Lara Croft.

"It's an all an honor because it's about a character that I've grown up with. I remember playing the game with nine or ten years. She was the first female protagonist that I saw in that universe, but I also have to tell you that I started to sweat because you have to honor a character who has marked an era without giving up your personal mark on her," she said.





Watch Interview: 1 | 2 | 3 | 4