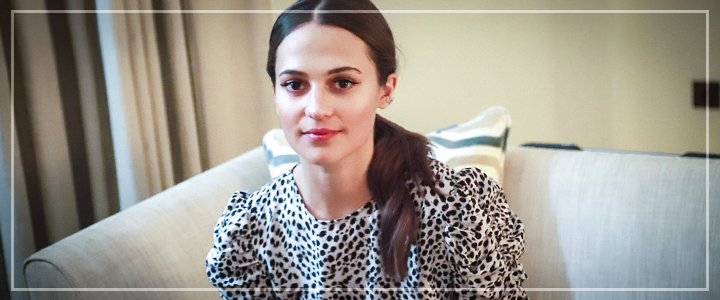 ( 03/05)
Alicia was interviewed this morning on BBC Radio 6's Radcliffe & Maconie Show where she talked about Tomb Raider. We added a few photos to the Gallery and you can listen to the interview below.
Mark talks to actress Alicia Vikander about her latest film role as Lara Croft in Tomb Raider. Born in Gothenburg, Sweden and a trained ballet dancer, Alicia came to prominence in movies including 'Testament of Youth' and Alex Garland's 'Ex Machina' and won an Oscar for her role in 'The Danish Girl'. She talks to Mark about taking on the iconic role of Lara Croft in the latest big screen working of Tomb Raider, based on the best-selling video game.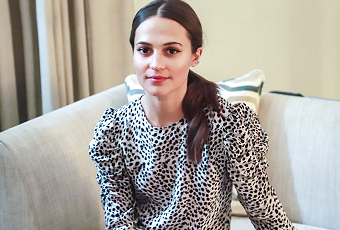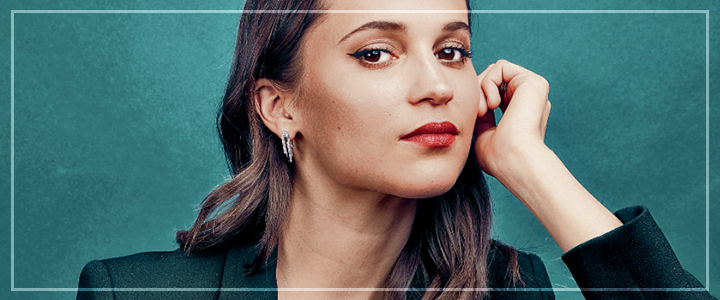 ( 03/02)
Alicia visited BILD Studios to talk about Tomb Raider on March 2, 2018 in Berlin, Germany. We added a few photos to the Gallery and we also added a new photo from a portrait shoot she did while there. Take a look!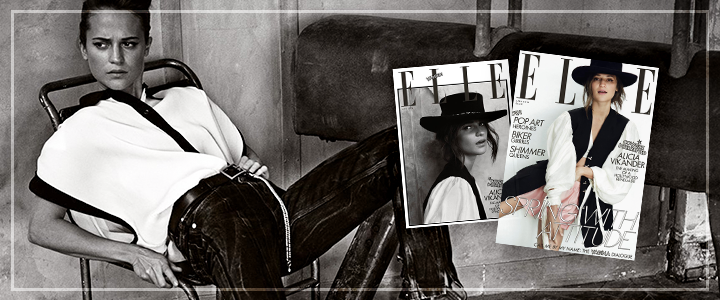 ( 03/01)
Alicia is featured on the April 2018 Cover of Elle UK. She was photographed by Norman Jean Roy. We added the first 2 photos and the magazine cover to our Gallery! As soon as more photos we'll be released we'll add them but in the meantime enjoy and read a few quotes from the interview:
I've been very fortunate that I haven't had any sexual harassment on set. But I've been in situations where people in power have put me on the spot, or made me feel stupid and young when I wasn't able to express myself publicly.

Once, an older female co-star actually said on my behalf, "That's not OK." I can now speak up and say that is not fine, and I've been given the fortunate position now of not being, in the same way, afraid of losing my job, which was deep down the reason you don't want to be trouble. You don't want to be difficult…
When I met my husband three and a half years ago, he had mentioned he'd been to Lisbon and loved it, and I knew friends who were moving out there. And that was a time when I was just starting to feel really at home in London.

For three months before filming, I started every morning with an hour's workout. Then there was a lot of eating going on; I had to have five meals a day,' she said, of the preparation she had to undergo. 'I wanted Lara to be strong. I'm very petite myself, and I wanted the audience to find the action sequences plausible – to believe that she could do it, that she could lift herself up with her own bodyweight. It's tough being a young girl at this time, you know? I'm now working in an industry which lives on creating an image, a fantasy and I feel like I need to show younger women that is what it is.

You shouldn't be too good, or do something different… In a way it's great to grow up with that, as it makes you very grounded, but also a bit scared of standing out and making a big leap away from the rest of the group.
The full interview appears in the April issue of ELLE UK, on sale 7 March.