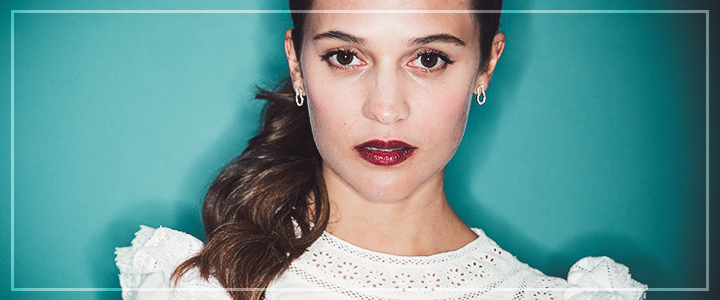 ( 03/12)
LOS ANGELES – Alicia Vikander had just wrapped her exhausting 100-day Tomb Raider shoot last June when she decided to catch the summer movie sensation Wonder Woman for rest and relaxation. Seeing Gal Gadot's powerful Diana Prince at the center of the superhero world knocked Vikander out. Nearly a year later, Vikander is returning the favor, stepping into the action boots of Lara Croft in Tomb Raider (in theaters Friday). Angelina Jolie previously strapped on the iconic video-game heroine's combat-ready footwear in 2001's Lara Croft: Tomb Raider and the 2003 sequel Lara Croft: Tomb Raider — The Cradle of Life.
"I was amazed, I watched a battle scene onscreen with only women and realized that it was so far away from everything I have been fed my entire life," Vikander says. The visualization hit home, I'm a feminist, and aware, but I was like, 'Wow,' I hadn't really even questioned that I only see men in these things. I felt thankful to them for bringing (us) this film."

CONTINUE READING






Read Entire Interview | Watch Videos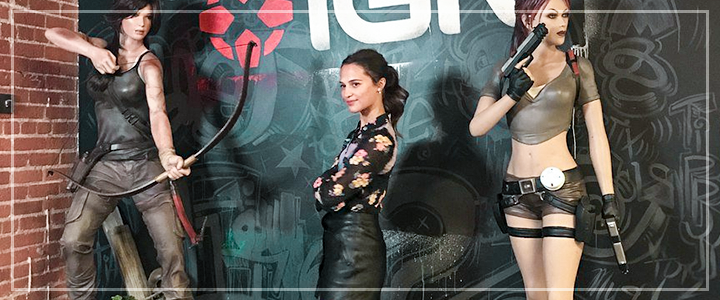 ( 02/24)
Alicia started doing promotion for Tomb Raider this week! We added photos from her visits to Facebook, Cnet, Crystal Dynamics and IGN Headquarters while she was in New York on February 21 & 22, 2018. We also added the first photos from the press junket she did today in Los Angeles, CA. Check them out!






Watch Interviews: 1 | 2 | 3 | 4 | 5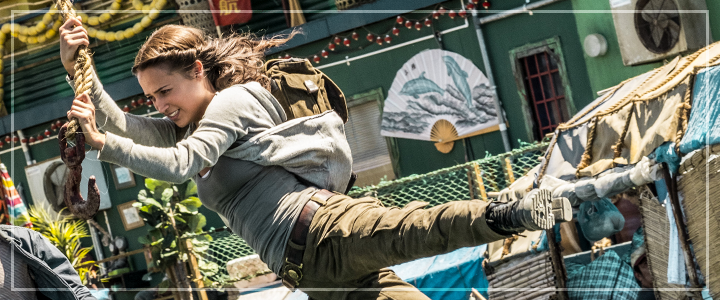 ( 02/23)
Warner Bros released a handful of new high quality production stills from Tomb Raider! You can check them all out in our Gallery! Tomb Raider will hit theaters March 16, 2018. We also added behind the scenes photos, promotional shoot & posters!
Lara Croft is the fiercely independent daughter of an eccentric adventurer who vanished years earlier. Hoping to solve the mystery of her father's disappearance, Croft embarks on a perilous journey to his last-known destination — a fabled tomb on a mythical island that might be somewhere off the coast of Japan. The stakes couldn't be higher as Lara must rely on her sharp mind, blind faith and stubborn spirit to venture into the unknown.