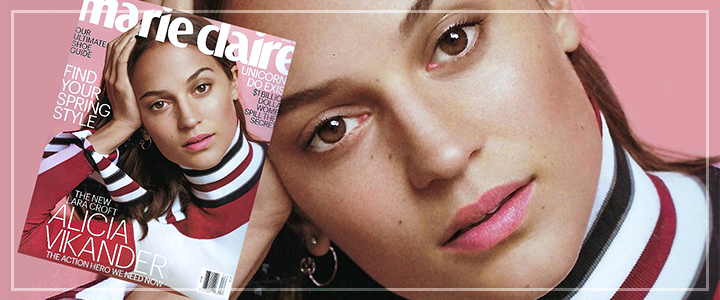 ( 03/15)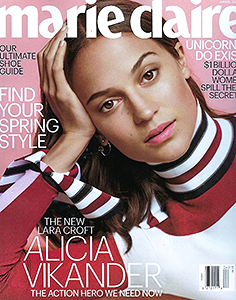 Alicia is gracing the April 2018 Cover of Marie Claire! We added the high quality scan of the cover that features a brand new photoshoot (yay!!) to our Gallery, we'll add digital scans as soon as possible in the meantime check out the cover! She looks wonderful. Love the pink background, pink lipstick and fabulous outfit, can't wait to see the rest of the photos! Take a look!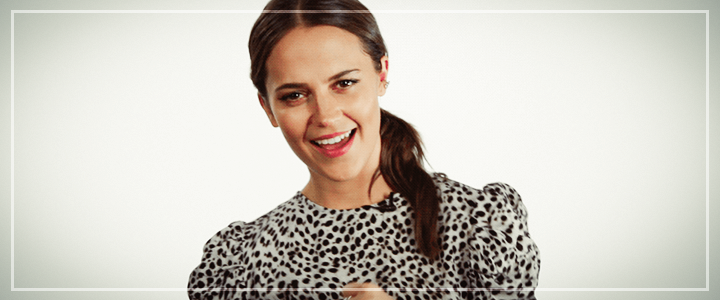 ( 03/15)
There's no doubt Alicia Vikander can do it all. She started acting in theatre at the age of 7, trained as a ballet dancer from age 9, and got into law school (she didn't go – she got her first major acting role at the same time). Since then, she's gone from strength to strength: In 2016, she was nominated for two Golden Globes for her performances in Ex Machina and The Danish Girl, and won an Oscar for the latter. Now Alicia's taking on something completely new and becoming an action hero as the iconic Tomb Raider herself, Lara Croft. So when we got the chance to meet Alicia in London to talk about the film, we took the chance to get to know her a little better… Click here to read the entire interview!
Puppies or kittens?
Alicia Vikander: Puppies!

What animal do you think you're most similar to?
AV: I want to be an owl.

Have you ever been mistaken for another celebrity?
AV: Kate [Middleton]! I've always wanted to be a princess.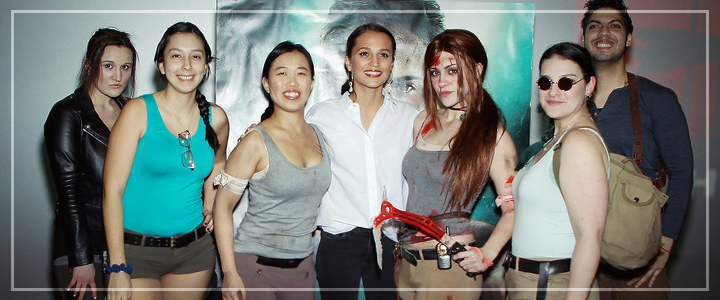 ( 03/15)
Alicia surprised Tomb Raider fans and cosplayers during a Tomb Raider Fan Screening last night at AMC Empire 25 on March 14, 2018 in New York City. We added a few photos to the Gallery so take a look!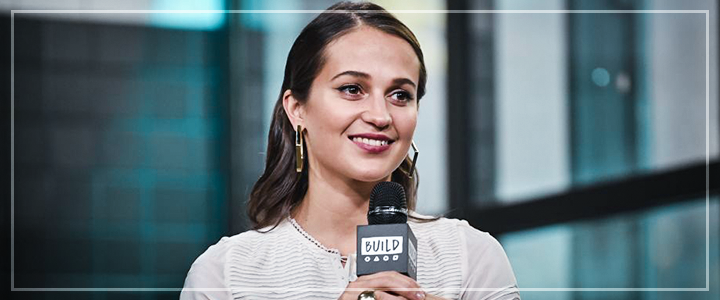 ( 03/15)
We added more gorgeous photos of Alicia's appearance on BUILD Series from March 14, 2018 for a total of 63 photos! We also added a photo from the portrait session she did there, HD Screencaptures from her interview and linked the video below (:






Watch Interview | View Screencaps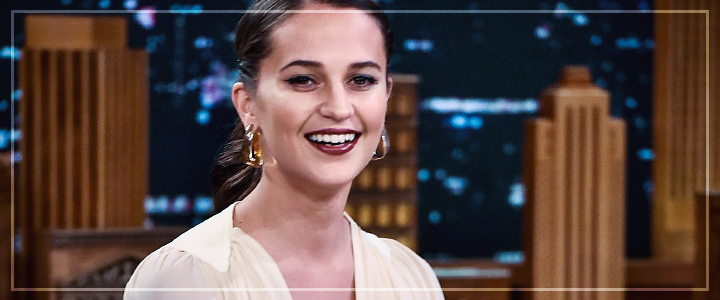 ( 03/15)
Alicia visited NBC Studios today to make an appearance on The Tonight Show Starring Jimmy Fallon to promote Tomb Raider! We added 6 promotional photos and from the looks of it Alicia & Jimmy are gonna play a game so it's gonna be a pretty fun interview! Check back for screencaptures and check the links below to watch the interview!






Watch Interview: Part 1 | Part 2 | Part 3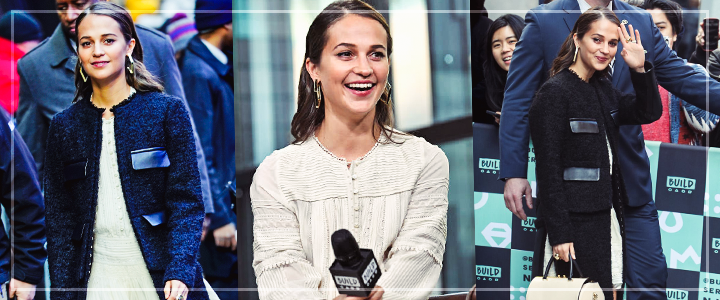 ( 03/14)
Alicia was a busy girl this morning and promoted Tomb Raider by stopping at Good Morning America, Live with Kelly & Ryan (we'll add photos & caps soon!) and BUILD Series! We added photos from BUILD Series & candids of her outside of ABC Studios and arriving and leaving BUILD Studios on March 14, 2018 in New York City. Check them out and stay tuned cause we'll add lots more photos and also screencaptures from every interview!






Watch Interview | View Screencaptures